2024 London Seminar in Literature & Culture
Street Scenes: Imagining Cosmopolitan London
At A Glance
May 11 – June 15, 2024

Students enroll in two sections of ENGL 5660 or HONS 5660 (these are repeatable courses) and earn 6 credits.

Estimated cost for 2024 is $5,000 (exclusive of airfare, food, and incidental expenses).

Application Deadline: 02/15/2024
About the Course
Contemporary London is among the great cosmopolitan cities in the world. Walking through the city streets one experiences a striking range of cultures and subcultures, often within the same neighborhood. Focusing on representations of urban spaces and street life from the eighteenth century to the present, this course will consider how writers, artists, and filmmakers have imagined just this experience. Students in this course will earn six upper division English credits and will satisfy the University's International Requirement. We will be visiting many of the places depicted in the works we discuss, as well as museums and other cultural sites.We will also do an overnight visit to Stratford-upon-Avon, birthplace of William Shakespeare.
Why London?
London is a city that is at once ancient and modern, and students who pursue the English Department's London program learn about the city's history by exploring its present. The topics of the courses we offer in London change every year, but exploring and learning about the city itself is a constant. Every course prominently features London's many museums and collections—from Tate Britain and the National Gallery to the British Museum, the V&A, and Sir John Soane's Museum—and introduces students to a range of London's iconic neighborhoods. Students live and study in Kensington Park, one of London's most beautiful and exclusive areas and an excellent home base for exploring the city. The cost of the program includes a transportation pass that allows students to travel freely within Central London (zones 1 and 2) by underground and bus.
We believe that the chance to experience London and travel independently is just as important as our course activities. To this end, our classes in London meet Monday, Tuesday, and Wednesday, and program activities are generally scheduled Monday through Thursday, leaving long weekends open to allow students to explore the city and travel beyond it. What London students explore and learn is limited only by their imaginations and interests. In recent years, students in the program have devoted their free time to seeing West End shows at reduced student prices; seeking out experimental theater in and around London; visiting tourist destinations like St. Paul's Cathedral, the Tower of London, Greenwich, Hampstead Heath, Kew Gardens, and the palace of Henry VIII at Hampton Court; exploring the city's underground comics scene; rock climbing in the London suburbs; and traveling to Ireland, Scotland, France, Spain, and beyond.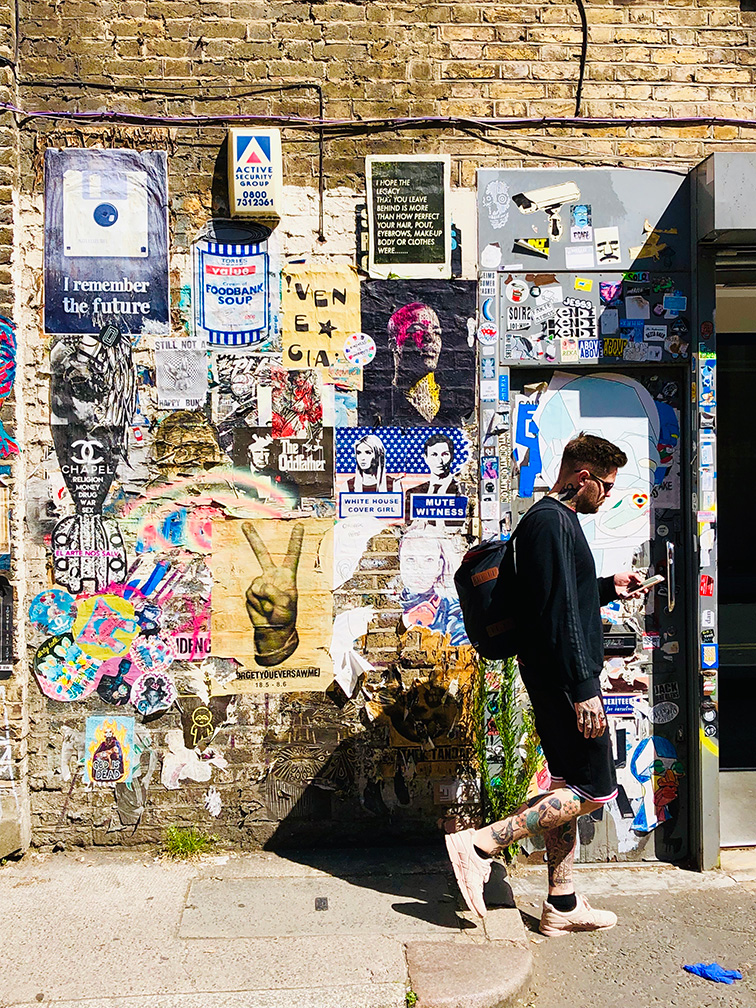 Possible excursions include:
walking tours of London
museum and gallery visits
overnight trip to Stratford-upon-Avon, Oxford, or Cambridge
Students live and study at the Foundation for International Education (FIE) campus in South Kensington. FIE provides classrooms and accommodations, a computer lab and student lounge, and furnishes London students with a mailing address. Students live in shared suites (two to four people), each of which has its own bathroom, and all students share a large kitchen and common area. Rooms are cleaned and fresh linens provided once a week, and the building has live-in staff. For more information about the flats and FIE (including photos!), visit https://www.fie.org.uk/fie-kensington-campus.
South Kensington is a very safe neighborhood, and FIE takes security and student safety seriously. Twenty-four-hour emergency assistance is available, and overnight guests are not permitted in student accommodations.
"Studying in London allowed me to personally connect with my favorite texts in a way I couldn't before. Being able to literally step inside some of the places described by Woolf, Shakespeare, and Dickens was an extraordinary experience that I'd recommend to any student of literature." – 2022 Participant
"This is a very worthwhile experience that focuses mostly on immersing yourself in the city." – 2023 Participant
"It was a wonderful experience that changed the way I think about literature. I want to go back someday." – 2023 Participant