Spring 2022 Faculty Reading
---
Date: Thursday, April 21 | Time: 7:00 - 8:00pm MT
Location: The Madsen Café Patio on the 5th floor of the Spencer Fox Eccles Business building
The Creative Writing faculty, including Jacqueline Osherow, Lance Olsen, Katharine Coles, Michael Mejia, Paisley Rekdal, and Lindsey Drager, will read from their latest works. All events are free and open to the public.
---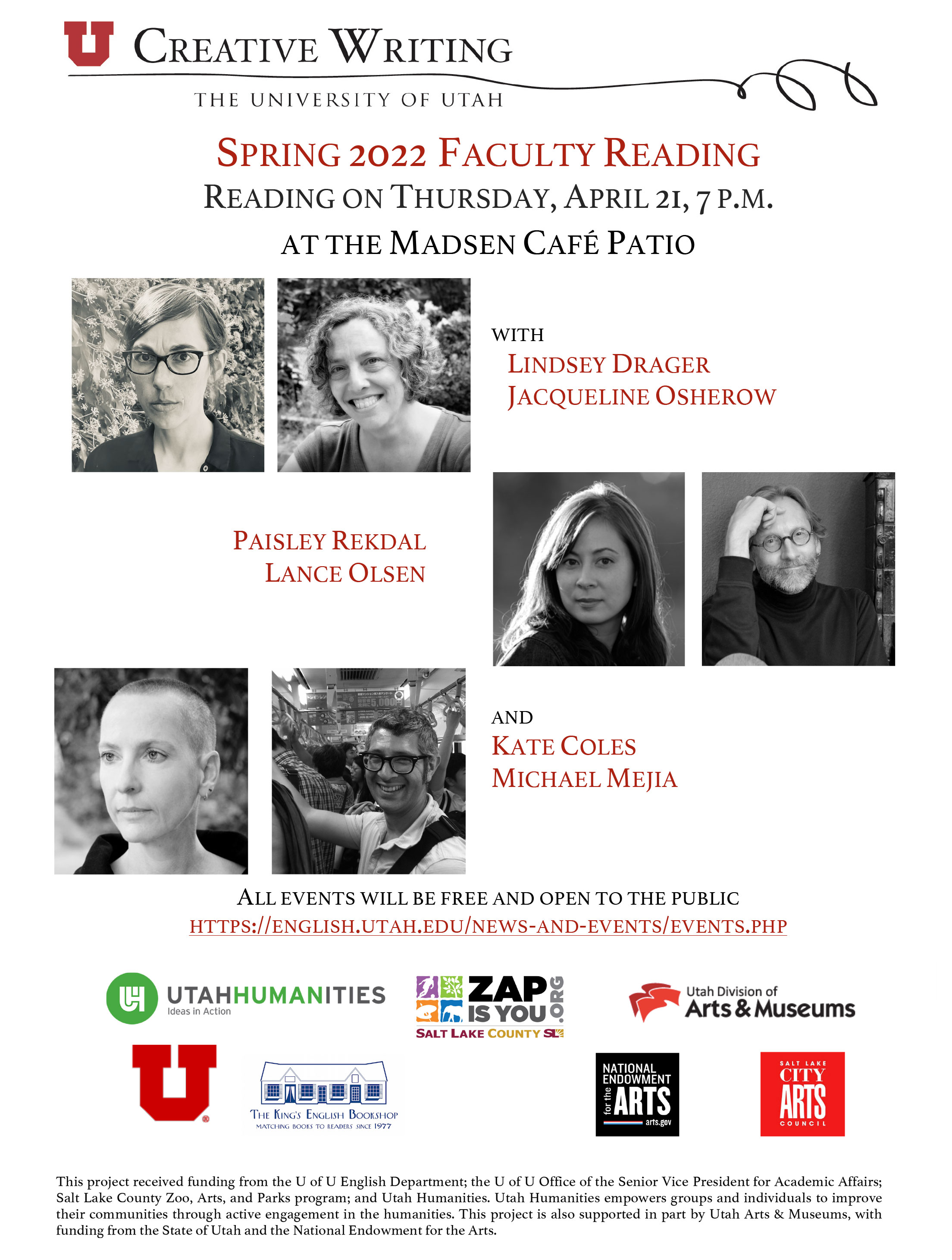 Click the image to the left to view and download our Spring 2022 Faculty Reading Flyer
---
Past Event Recordings
Past event recordings are available for viewing on the U of U English Department YouTube.